Selecting the correct swimwear fabric to match your brand ethos is relatively easy, as long as you are clear on the colors you're after in either plain or print, matt-shiny or textured. Bali Swim Fabric can organize a fabric pack with a great selection of imported swimwear fabrics delivered to your door via FedEx for the sum of 50 USD. Also, as the most selected swimwear fabrics are either in stock or can be imported, most of the brands we work with are selected directly from our sister site SwimwearBali.com.
As we all know, they offer a good stretch meaning that sizing is hardly ever an issue. Carvico fabrics have passed several strict physical and visual tests on actual physical samples testing them for stretch & flexibility.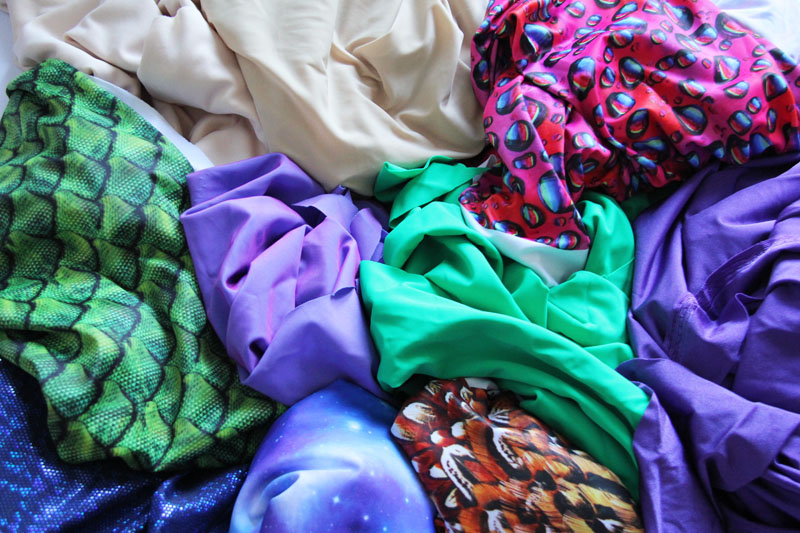 Swimsuit fabrics: The importance of fibres.
When discussing swimwear, swimsuit, or bikini fabrics, the premium ingredient is the fibers from which they are made. For example, Carvico uses Elastomer, which includes natural rubber in its construction. Both Carvico and Jersey Lomellina incorporate only the highest grade of elastomeric fibers that can repel the corrosive action of suntan creams and oils twice as much as lower grade fibers into their fabrics.
Swimwear fabrics: Ensuring no fade or colour loss over time
Swimwear fabrics that lose their colour or run will never be acceptable to the swimwear market. That's why we have to be sure that they maintain their colour fastness & tones to prevent your swimwear from starting to look old or like vintage colours.
Carvico and Jersey Lomellina do countless tests to ensure that their colour fastness values maintain their originality when their swimsuit fabrics are exposed to light, repeated washings, salt, and chlorinated water. They are produced in compliance with ISO and US certifications which we can provide to be used by our customers.
The fabrics that we purchase & import are quite varied, offering some very diverse types combining innovation, comfort sustainability dyed using Eco-friendly products.
If you want to know more about Carvico & its organic swimwear fabrics & its commitment to sustainability, you can find what you're looking for here.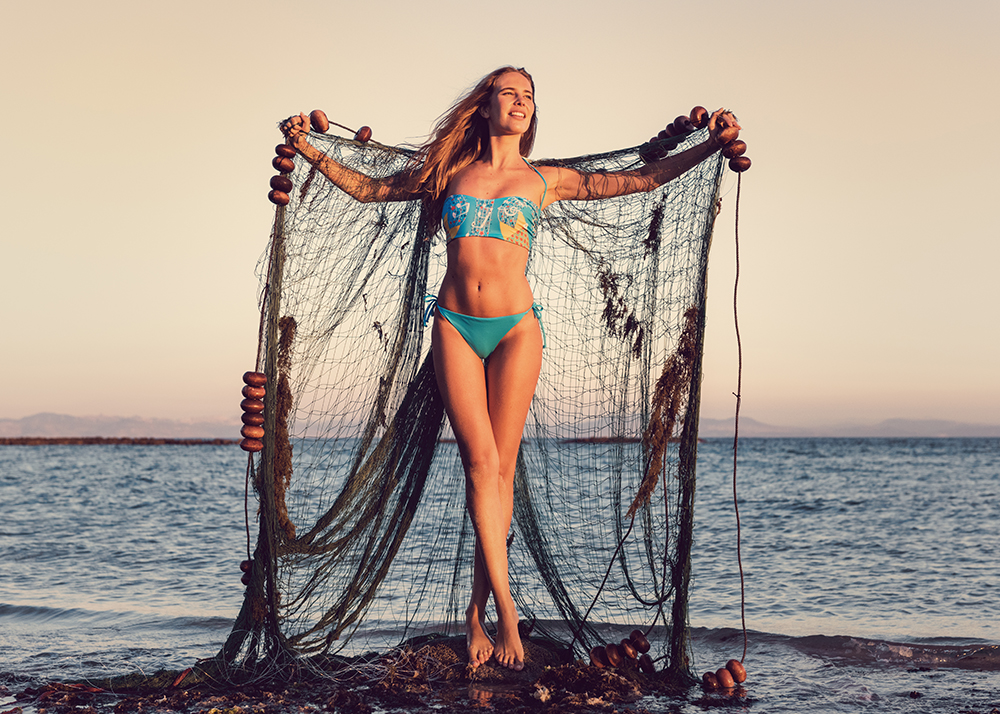 Carvico
– The excellence of their swimwear fabric.
Carvico and Jersey Lomellina have been producing premium grade fabrics for over 50 years used by some of the world's largest international brands in the swimwear sector. They carry vast quantities, many nowadays that are recycled, such as their RENEW & Vita ranges.
Fabrics produced by Carvico and Jersey Lomellina are often the first choice of designers, brand owners & entrepreneurs.
The Carvico name is synonymous with quality and reliability & trusted by millions around the globe to produce beautiful fabrics for an ever-changing world.

Carvico & the ECONYL® connection
Way back in 1990, Carvico found out that end-of-life Nylon & fishing nets could become the core ingredient in their yarns. Carvico working with ECONYL®, world-famous for producing Nylon & Polyester yarns made from discarded fishing nets and other post-consumer waste, became partners in the production of recycled fabrics. Carvico buys the recycled yarns used to produce their recycled fabrics for both Nylon & polyester.
In fact, there are two types of nets they deal with.
1. Fishing nets rescued by volunteer divers
2. Nets coming from aquaculture and fish industries.
ECONYL® contacted the fishing industry to understand why so many nets were being discarded in the first case. With good collaboration, they found it was possible to collect the old & discarded nets to be processed into new Nylon fibres.
During this process, they found out about the environmental problem of the ghost nets in the seas and oceans. At this point, Healthy Seas, a journey from waste to wear, an initiative that Aquafil founded in 2013 with another business (Star Sock) and an NGO, joined forces.